Scheduled for release at Cedia 2008, the xLobby platform is now available on Dells new Studio HybridTM series desktop pc. This compact design, quiet, fast machine is a perfect hardware solution for xLobby to deliver Music, Movie and internet streaming content and offer local home automation and control at 70% power savings compared to a standard xLobby client as well as. Special incentives will be available to all attendees who stop by our booth or participate in the 90 minute xLobby product demonstrations. Don't miss the oppurtunity to see the next revolution in home entertainment systems. This is not a dumbed down set top box but a fully expandable PC platform to provide hardware rendered HDTV digital video and audio on an expandable platform that supports, 480p, 720p, 1080i, 1080p. Builtin xLobby IR receiver, with remote.
95-2008MC Product Brochure: xlobby-brochure-mini-client.pdf
Some product highlights:
Powerful features
Small, sleek, and muscular using advanced mobile technology from Intel. The Studio Hybrid packs big performance, high efficiency and the brains to back it up.
Slot load optical drive
Simply insert your CD or DVD into the optical drive to play movies or music.
Enjoy wireless freedom
Keep your work area clean with an optional wireless mouse and keyboard letting you move around without restriction. You even have the option of a WiFi® network to give you flexibility of setting up your xLobby anywhere in your home.
Power usage
Uses about 70% less power than a typical xLobby client, and meets Energy Star® 4.0 standards with an 87% efficient power supply.
Packaging
Studio Hybrid packaging is made from 95% recyclable materials. And the Studio Hybrid comes with a system-recycling kit, so you can help preserve and protect the environment.
Link to dells website for options and further information:
http://www.dell.com/content/products/productdetails.aspx/desktop-studio-hybrid?c=us&cs=19&l=en&ref=dthp&s=dhs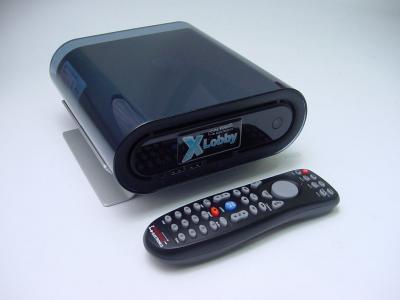 xLobby mini client with IR remote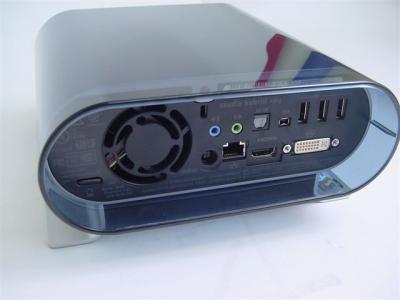 Rear View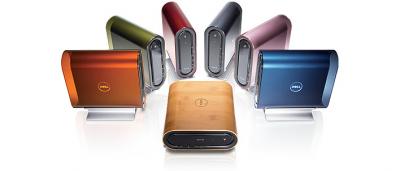 Available in 7 different colors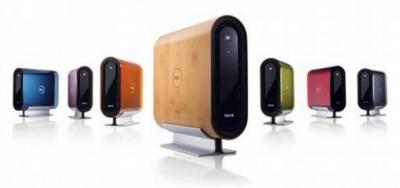 Mounts Horizontally or Vertically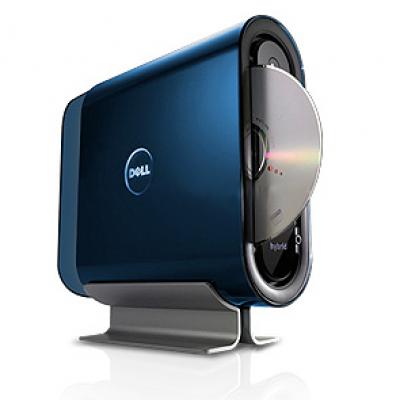 Slot Load CD/DVD Writer (DVD+/-RW)
Several Benefits of using xLobby.
1. We write and control the core of the software platform, providing solutions and support directly to the customer.
2. The ability to fully customize the GUI the way you want so it becomes the control interface you need for each customer. Solutions that work for your customer.
3. Control just about any device on the planet, IR, Rs232, IP, Relay or voltage driven devices. We are constantly working on specific 2 way drivers for many manufacures that will provide seemless integration into xLobby.
4. A control platform that continues to grow with your business and adapts to each customers needs and is constantly updated for new technologies.
5. Carefully selected hardware to provide users with trouble free operation.
6. Remote Assistance:
Simplifies troubleshooting and customer support by enabling a xLobby service technicians to access, diagnose and support installers as well as customers or installers to support there customers over the Internet.
7. A long history of valued xLobby supporters and users who have helped make the product what it is today, the list is long and they know who they are.
Wes Black