Here is some pictures of the new protype RF based remote we are working on that has a 3.5″ touch screen and programmable – illuminated hard buttons. This unit can act as a universal remote with learning capabilities and can also transmit IR signals straight from the remote or from the remote to the RF wireless receiver to 4 discrete IR ports, 1 RS232 serial port. The first model is Zigbee and the second version will be 802.11 wi-fi with a build in webbrowser and yes it will work with xLobby xnet. Both the remotes also play sound files and speech files for touchscreen events and hard button events. The remote also has a built-in media player so you could stream stereo music content right to the remote.
The remote has auto power shut-off when not in use and the remote automatically turns on when you pick it up. All skinning and setup of the device is done thru a mini USB interface cable that connects it to a PC or Laptop for editing or uploading files to the remote using the xLobby Remote design suite software.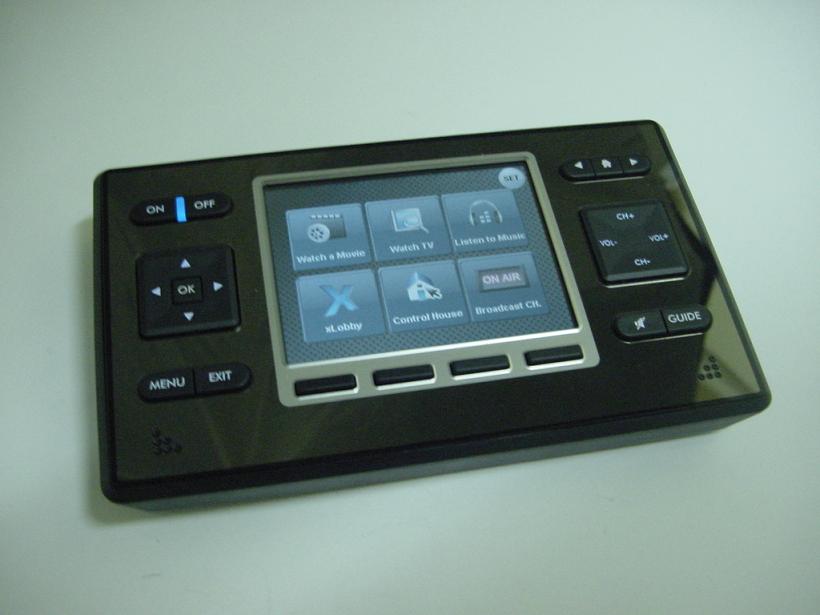 This image shot with no flash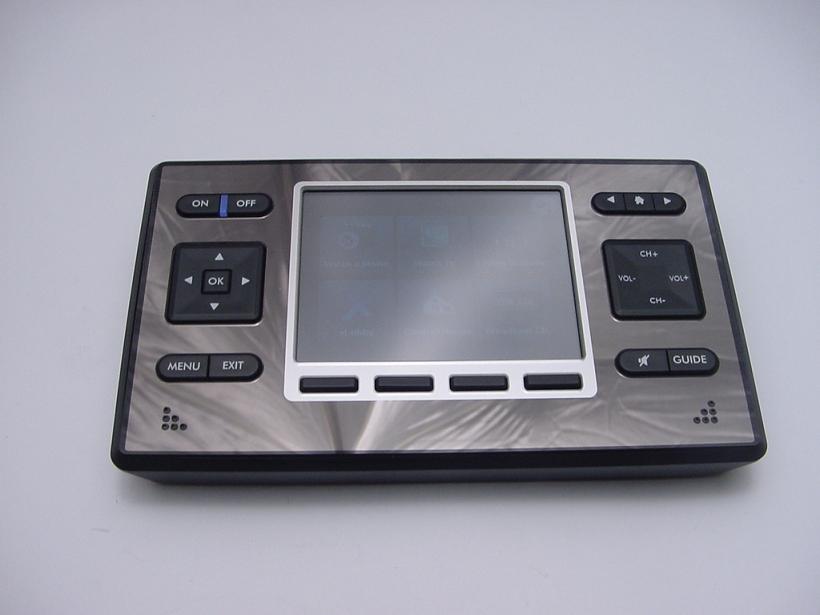 This image shot with flash
More details will be available after CES. We are demonstrating the remotes live at the Calrad booth in the south hall, booth number 22019.
Wes Black