Within the next couple months the xLobby website will soon break into 2 areas of product lines, xLobby-Pro and xLobbys new platform called the xLobby Cube. The new xLobby Cube is a compact inexpensive unit with a easy to use content media management system, using a simple interface for Movies, Music, Pictures and support for HULU desktop and iTunes. The small convenient handheld IR remote control uses 6 buttons for navigation, nav up, nav down, nav left, nav right, enter, back plus 3 buttons for voume +, volume -, mute. The setup and options menu will be built directly into the GUI for user selectable features. There will be no access to Alt + F2 or the skin editor in these systems. The basic concept of the xLobby Cube and the new online website is to sell directly to end users who want a simple media management system to access all there content. With a single HDMI interface users can hookup the xLobby Cube to their theater systems or plasma-LCD displays and scale all content up to 1080P. The xLobby Cube provides a intuitive user interface system with a simple setup menu to connect storage solutions such as USB-Firewire external hard drives and NAS (Network Attached Storage) devices on a home network to manage all their audio and video content. Any MAC or PC on the network can also share there iTunes libraries with the xLobby cube providing a simple method to access all your content. The xLobby cube has a CD ripping system built-in so importing CD's are easy and user friendly, converts files to .mp3, .wma, .wav. Importing DVD's are done by 3rd party plug-in software not xLobby, the xLobby Cube GUI simply provides a 2 way API communications path between the 3rd party software just like any other windows PC based software. Moving forward after the initial release we will be adding plugins or add-ons for services like Netflix, You Tube,
Many new features and menu interface designs have been added to the xLobby Cube to provide a simple and easy way to navigate each and every menu of the system, these new features and tools will make it's way into the next release of the xLobby V3 pro series products for users to explore and use. Some new visual effects include some new category,  panel slide in and out menus, left, right, up, down and category tools.
The xLobby Cube website will provide direct sales to end users with a specfic section for qualified home theater system integrators to provide their services to all xLobby Cube purchasers looking for a professional system integrator to assist them in installing and setting up their xLobby Cube systems. Authorized dealers and distributors can purchase the xLobby Cube at discounted pricing for resale. The xLobby Pro product line will remain the same and only be sold to xLobbby authorized dealers and home theater system integrators. The xLobby cube has provisions so that xLobby Pro dealers and home theater systen integrators can upgrade the license in the future so that the xLobby Cube can integrate into a new or existing xLobby pro system.
Screenshots: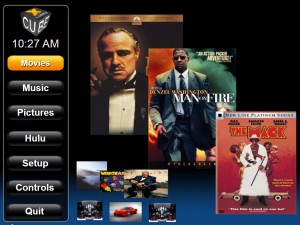 Screenshot: xLobby Cube Start menu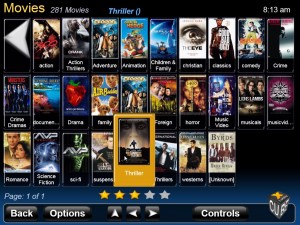 Screenshot: xLobby Cube menu with Genre overlay on Movie cover artwork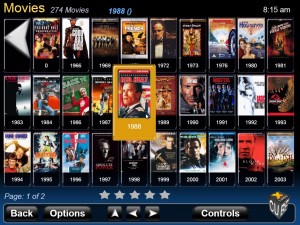 Screenshot: xLobby Cube menu with Year overlay 1999 highlighted on Movie cover artwork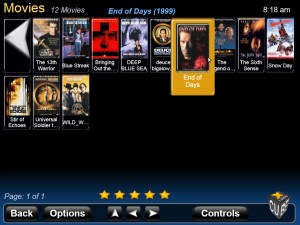 Screenshot: xLobby Cube menu inside Year folder 1999, movie cover artwork shows title name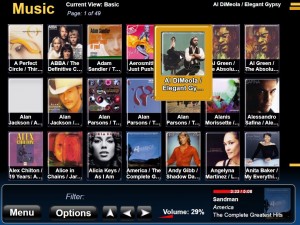 Screenshot: xLobby Cube, Generic Music menu.
xLobby Cube, PDF Document Link: xLobby Cube Brochure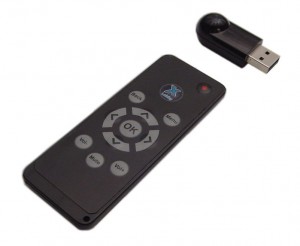 xLobby Cube 11 button IR remote and IR remote receiver dongle.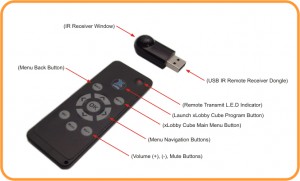 xLobby Cube Remote Control Diagram.
This News post is subject to change. Pricing on the xLobby Cube to be announced soon, any questions regarding the xLobby Pro series or the xLobby Cube should be directed to Rudy Trujillo, http://www.xlobby.com/about.
Wes Black