Bye Bye……. Crestron gear, hello xLobby installation. This Santa Monica beach front home is under  a full A\V make over with 12 Zones of audio using two Russound CAV 6.6 units, Calrad HDTV 8 x 8 videomatrix switching for up to 8 Tv's, 6 sources. xLobby will be in control of all the Insteon lighting, Audio Video switching, Satellite receivers, Plasma-LCD TV management, Russound multizone audio system, outdoor Infrared heating system, HVAC, Security and CCTV systems. Several xLobby touchscreens and wireless tablet devices will provide control where ever the home owner needs it. Of course xLobby is providing the backbone for Music and Movie delivery to anywhere in the house. Franco the resident A-V installer & guru for the area is directly responsible for his creative touches to this home, including a daylight viewable LCD HDTV for outdoor viewing as well as the inwall recessed cable management for all the articulating TV mounts providing a flush mount look to all the TV's.
Below are a few pictures, more to be posted soon.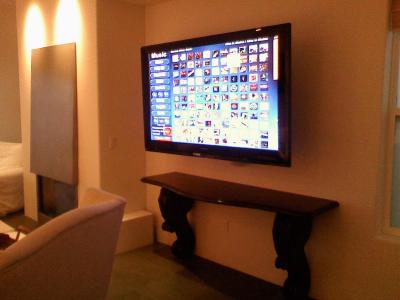 Panasonic 65 inch plasma with xLobbys interface shown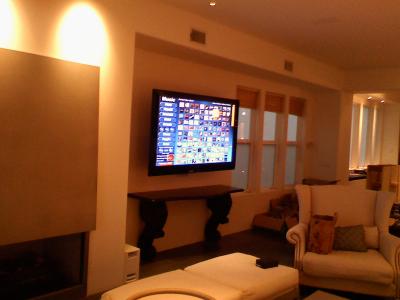 Another view of the Panasonic 65 inch plasma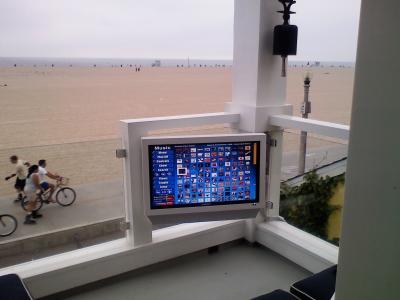 Beachside deck with daylight viewable outdoor LCD with
adjustable articulating arm, xLobby can be clearly viewed
in full sunlight.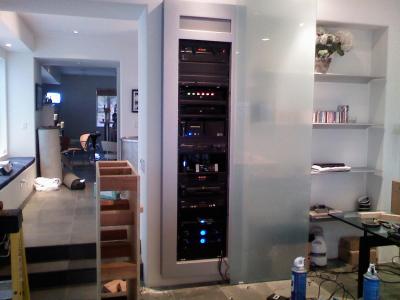 A\V Rack exposed, work in progress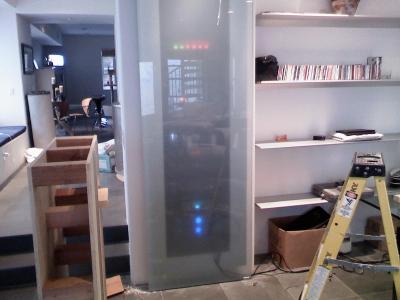 A\V rack with fogged glass door that slides in place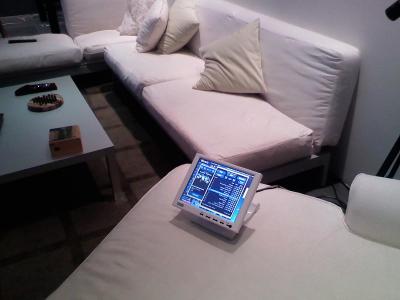 xLobby white wired desktop touchscreen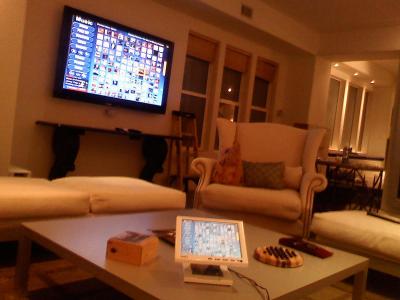 xLobby touchscreen with Panasonic 65 inch plasma in the background 
Wes Black