We had a great time at Cedia in Denver. The booth was busy and it was nice to see many fimiliar faces. We introduced many new calrad products and new xLobby hardware and of course Ver 3 of the software. Special thanks to several individuals that helped us make this a fun and productive show, Darryl Swanson for all his efforts at the booth especially with xLobby and the large group of canadians that attended the show. He is our Sales Represenitive in Canada. Anyone interested in Calrad products and xLobby can contact him at:
Swanson Agency
Maple Ridge, Canada, Tel: (604) 290-3118

Also I would like to thank Roman Lee and Jack from Infinity systems for the support of there CCTV DVRs and cameras used with all of our xLobby systems. If anyone is interested in there products, see there contact details below.
Infinity Security Systems, Inc.
973 S. Meridian Ave.
Alhambra, CA 91803
626.284.0044 Tel
626.284.0045 Fax
Website: www.infinitycctv.com
sales@infinitycctv.com
And finally, Scott Klodowski, Mike Hauk from Pulseworx (UPB-PCS) for assisting us with xLobbys product demonstrations at the booth and at the individual designated Cedia training rooms. Anyone interested in UPB-PCS products can visit there website at:
Powerline Control Systems, Inc.
19201 Parthenia St., Suite J
Northridge, CA 91324
Toll free: 888-701-9831
Phone: 818-701-9831
Fax: (818) 701-1506
Website: http://www.pulseworx.com/
One last person. Thanks to Terry Kandel from Kandel Media Group a long time friend for introducing customers and other potential partners to the world of xLobby and also for helping us at the booth and with setting up the xLobby product demos at Cedia.
A few images from the show: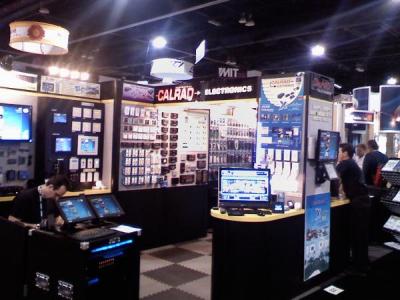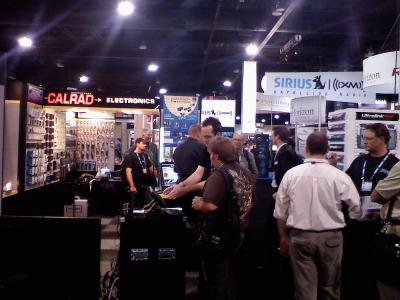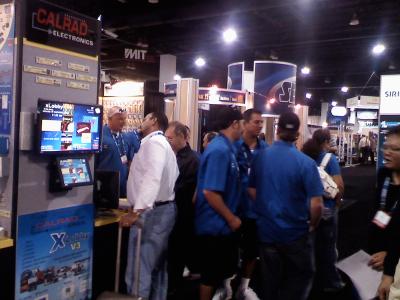 Wes Black